The punch of flavour that garlic adds to any food makes it a very versatile ingredient indeed. The chicken, when cooked and flavoured with garlic and herbs taste unique and delicious.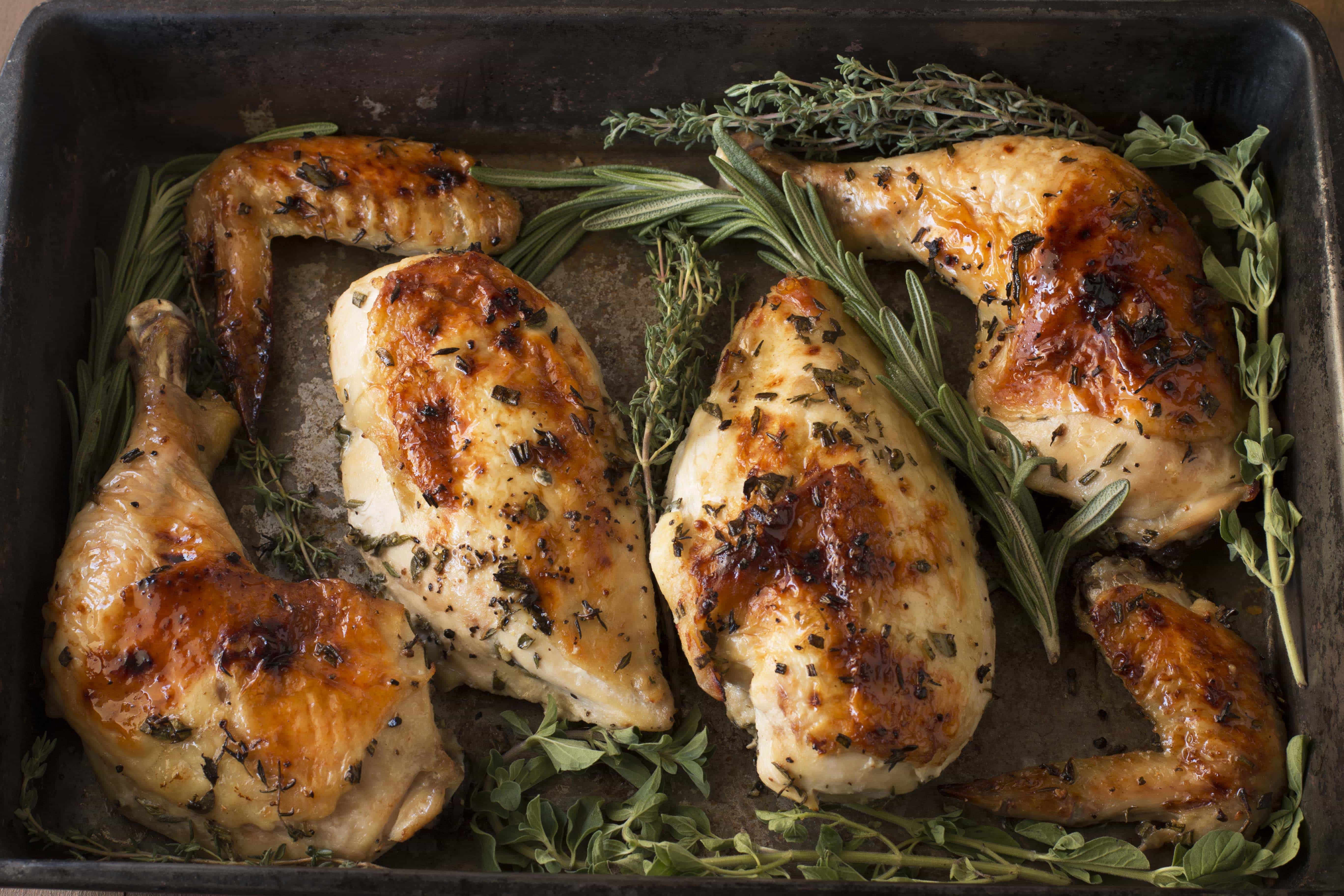 Grilled chicken recipe with garlic and herbs
Ingredients:
2 cloves of garlic, minced
Black pepper freshly ground and salt to taste
Fresh thyme sprigs, whole and two
Juice of two lemons and another two halved
Balsamic vinegar 1 table spoon
1 chicken cut into 10 pieces
Direction:
Heat the oven to 400 F and cut aluminium foils to 12 inches long size and place garlic on half of the foil. Sprinkle it with salt, pepper, thyme and drizzle some olive oil on it. Seal the garlics in the foil and roast it in the oven. Make vinaigrette with ½ cup olive oil, lemon juice, thyme leaves and parsley. Sprinkle the chicken with salt and pepper and toss it in the dressing and grill it in an outdoor charcoal for 20 minutes. In the last few minutes throw the lemon pieces in as well for adding the extra zest of citrus. Add the chicken, rest of the dressing and garlic that was roasted and toss altogether for the preparation to be done finally.